Crunchyroll Movie Night continues in 2019! Crunchyroll has teamed up with Fathom Events to bring more events to the Crunchyroll community over the next year, starting with a theatrical sneak peek of Mob Psycho 100 II.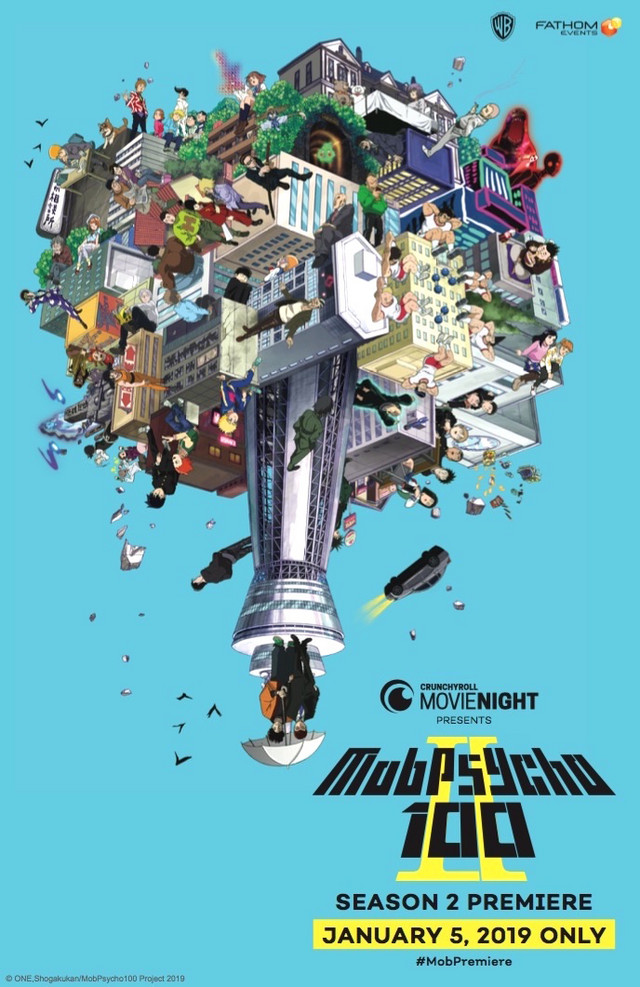 Fans looking forward to checking out the anime adaptation's second season will be able to do so at select theaters on Saturday, January 5, 2019 starting at 12:55pm local time. In addition to the first episode of Mob Psycho 100 II, the event will feature the OVA episode Mob Psycho 100 REIGEN The Miraculous Unknown Psychic and a special greeting from Mob voice actor Setsuo Ito.
Over 500 cinemas are participating nationwide, and tickets go on sale to the general public starting Friday, December 7 at the Fathom Events website. Crunchyroll subscribers get early access to tickets starting today.